THREAD LIFT iN SHERWOOD PARK
At Excellence Medical & Skincare Clinic, we are delighted to announce that we can provide the thread lift treatment, a treatment that delivers both immediate and long-term lift, natural-looking results by improving skin tightness and firmness, enhancing contouring of the jawline, activating natural collagen production for a more youthful appearance. The Silhouette InstaLift® is a minimally invasive treatment without surgery, scarring, anesthesia, or downtime.
This treatment is FDA approved, and results can last up to two years!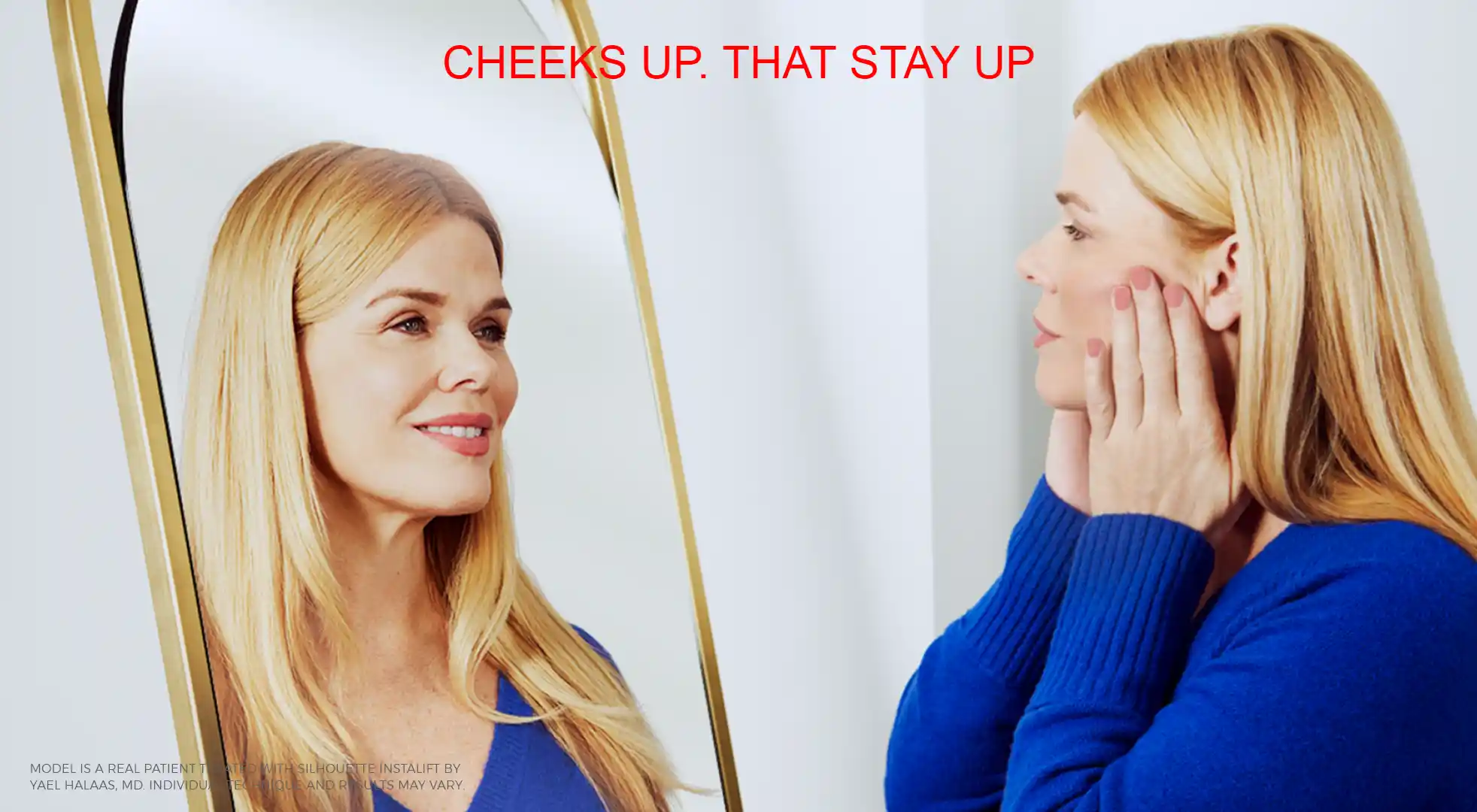 Only Silhouette InstaLift uses Advanced Micro-Suspension Technology™ to instantly lift while gradually adding volume that lasts up to 2 years
Immediate lift and gradually restores lost facial volume
Youthful appearance by minimizing lines around the mouth and improving jowls
Enhances the production of collagen & elastin for natural-looking longer-lasting results
It gives structure to the lower face for a contoured and youthful look
Silhouette InstaLift® is a novel dual-action cosmetic rejuvenation device that's minimally invasive. Using innovative micro-suspension technology, MST, a physician is instantly able to lift aging skin in the mid-face area and gradually renew the body's natural collagen for a visibly more youthful appearance. The procedure takes only 45 minutes and requires minimal downtime for results that last up to 2 full years.
Commonly Asked Questions About Silhouette InstaLift®