diVa Laser Vaginal Therapy
in Sherwood Park, Edmonton, Alberta
We are pleased to offer diVa laser vaginal therapy to women of all ages.
diVa laser vaginal therapy is a noninvasive procedure that restores the youthful appearance and function of the vaginal area. diVa is a 3 minute FDA cleared solution for:
Painful intercourse
Vaginal dryness
Vaginal laxity
Stress urinary incontinence
Multiple UTI
Patients who have had the recommended treatments have seen great improvement with sexual function and pleasure. Some patients also report more intense and more frequent orgasm.
treatments for
optimal patient
satisfaction.
Fast, in Office Procedure
No Downtime Required
Well Tolerated
Noninvasive
Fast Results
Increased lubrication and sensation during intercourse
Tightened vaginal canal
Enhances ability to reach orgasm
Improved control over urinary incontinence
Significant improvement in confidence and quality of life
Results may vary
Vaginal renewal therapy without surgery.
How does the diVa laser work?
The diVa laser treatment is the newest evolution of laser vaginal therapy built on years of experience. diVa delivers two types of energy to aid in resurfacing the vaginal skin, while also stimulating the re-growth of new collagen, blood vessels, and nerve endings below the surface of the vaginal walls.
The deeper layer of the vaginal skin is responsible for the elastic nature of the vagina, the lubrication of the vaginal skin, and the sensitivity of the vaginal canal. Restoring this deeper vaginal layer, creates significant long-term changes to dry, lax and painful tissue.
The treatment is quick, and we can target specific regions to improve stress urinary incontinence or other localized issues. The treatment also addresses other sexual dysfunctions, such as dyspareunia or vaginal laxity.
Don't let SUI, vaginal dryness or vaginal laxity get in the way of your overall sexual comfort. Find out of diVa is right for you.
"The diVa laser therapy is fast, with minimal discomfort."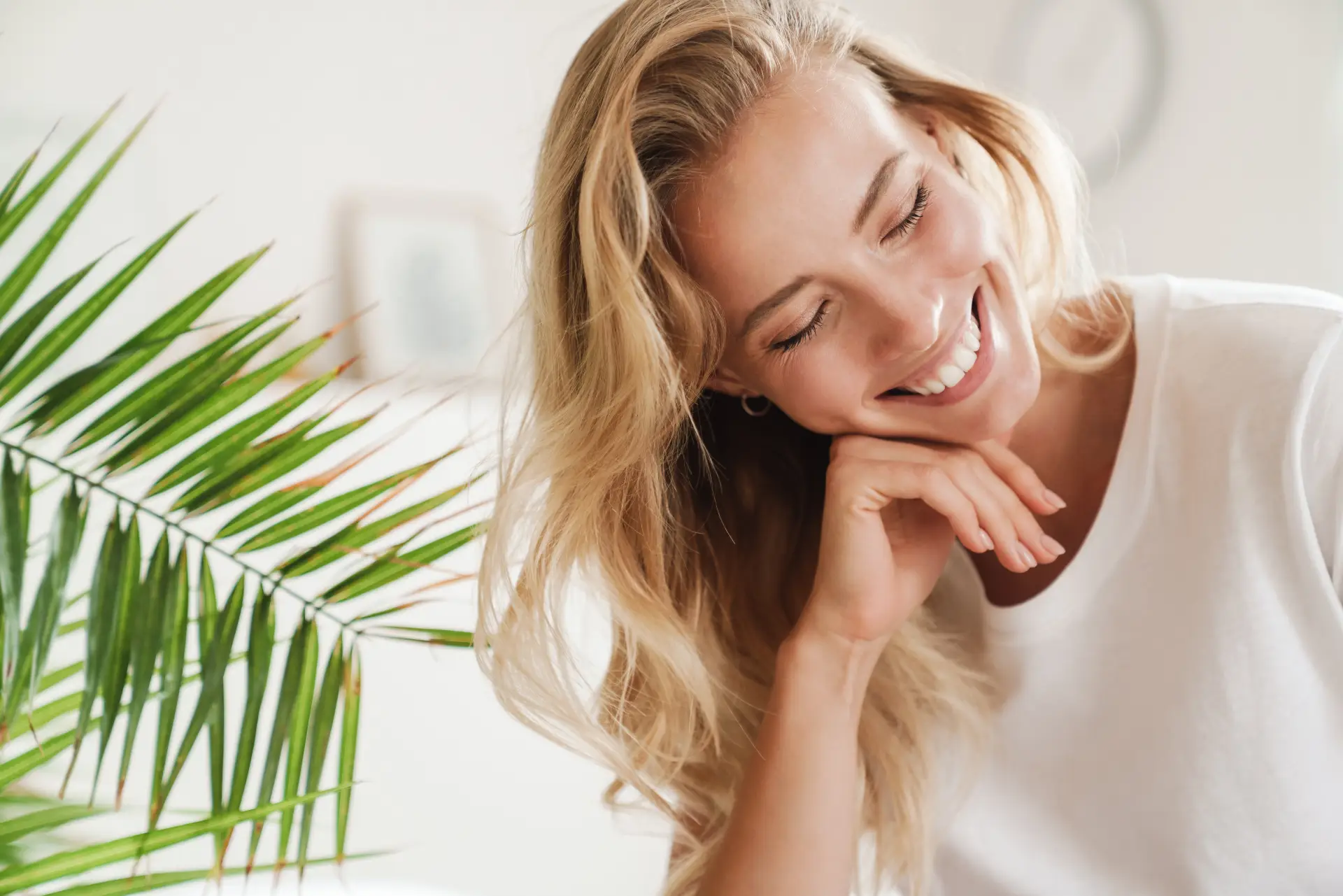 Are you a good candidate for diVa?
Any woman who is having problems with urinary stress incontinence, vaginal dryness, or desires vaginal tightness and lubrication, is a potential candidate for laser vaginal therapy.
Are you noticing urine leakage when you sneeze, cough and/or exercise? Are you experiencing overall vaginal dryness – related to sexual relations, or just generally? diVa might be right for you!
After childbirth, women may notice that the vaginal canal, and surrounding tissue, has been stretched. Many women notice decreased sexual satisfaction and a decreased ability to hold urine in. Similarly, menopause, hysterectomy, chemotherapy and breastfeeding can reduce estrogen levels, which may result in the thinning, drying, or inflammation of the vaginal walls. For many women, this may decrease vaginal lubrication, and lead to discomfort.
A 3-5 minute procedure that will change everything.
The automated and computer-controlled treatment takes only 3 to 5 minutes. The quartz covering the laser is disposable, making this procedure safe and hygienic.
During your treatment, the diVa device, that includes a single use quartz dilator, is carefully positioned in the vagina. Once inserted, the dilator is left in place, and the device rotates through the treatment area, hence administering laser energy with high precision. No manual positioning is required, allowing for accurate targeting and greater patient comfort.
A slight pressure may be felt against the vaginal wall, and some patients may experience increased sensitivity near the vaginal opening.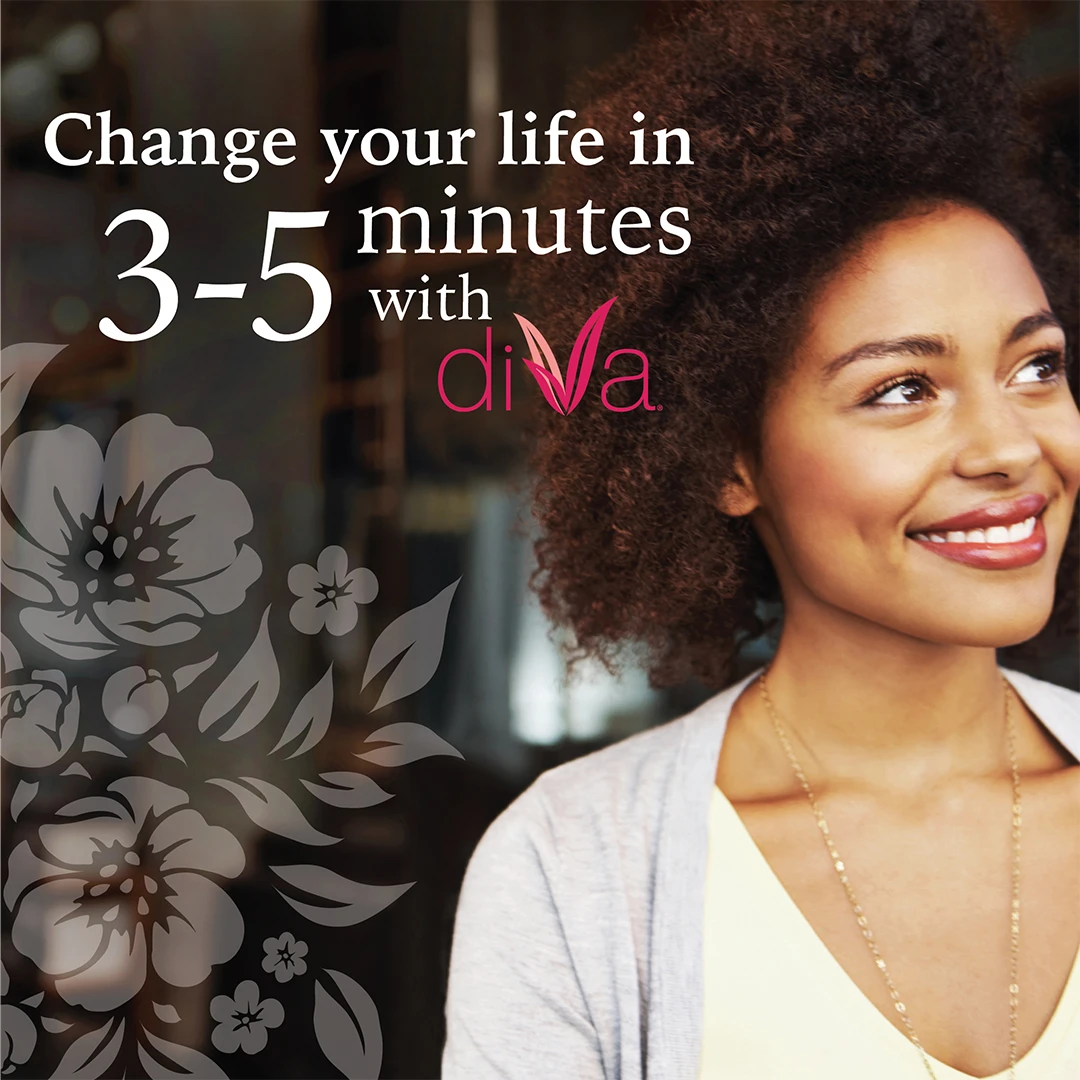 A lack of vaginal lubrication in response to sexual stimulation or chronic vaginal dryness may have an underlying cause. diVa can help.
A thinning of the vaginal wall and a decrease in vaginal lubrication and elasticity. These changes can cause vaginal dryness and pain during sexual activity.
A loosening or loss of elasticity of the skin and tissue in and around the vaginal area. Common with the stresses of childbirth and time.
Pain or Discomfort During Sex
The experience of pain or discomfort upon entry into the vagina, or during deep penetration.
Stress Urinary Incontinence (SUI)
Stress Urinary Incontinence (SUI), is the involuntary loss of urine caused by physical activity, coughing and sneezing.
Difficulty with having an orgasm or sensation of arousal during intercourse or sexual activity. Some clients report more frequent and powerful orgasm after diVa treatment.
FAQ ( Frequetly Asked Questions)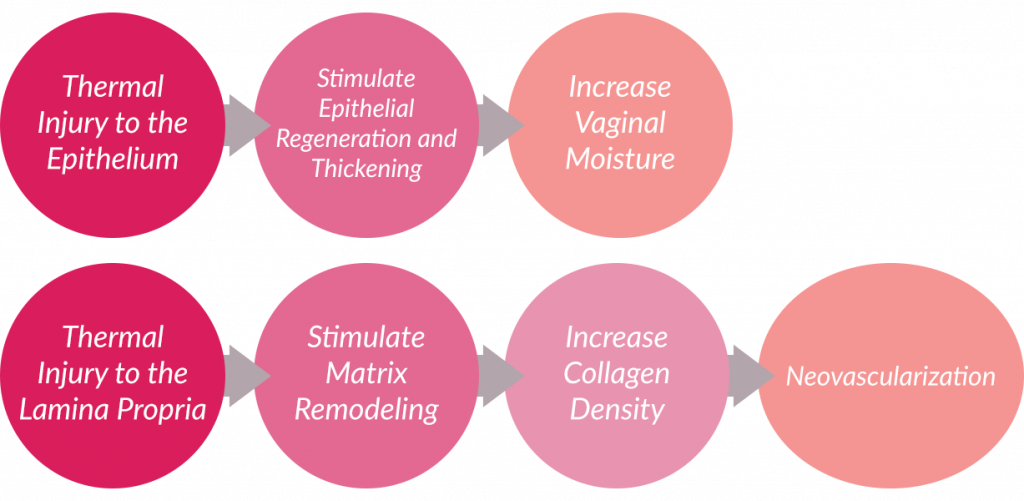 How diVa works to create vaginal renewal