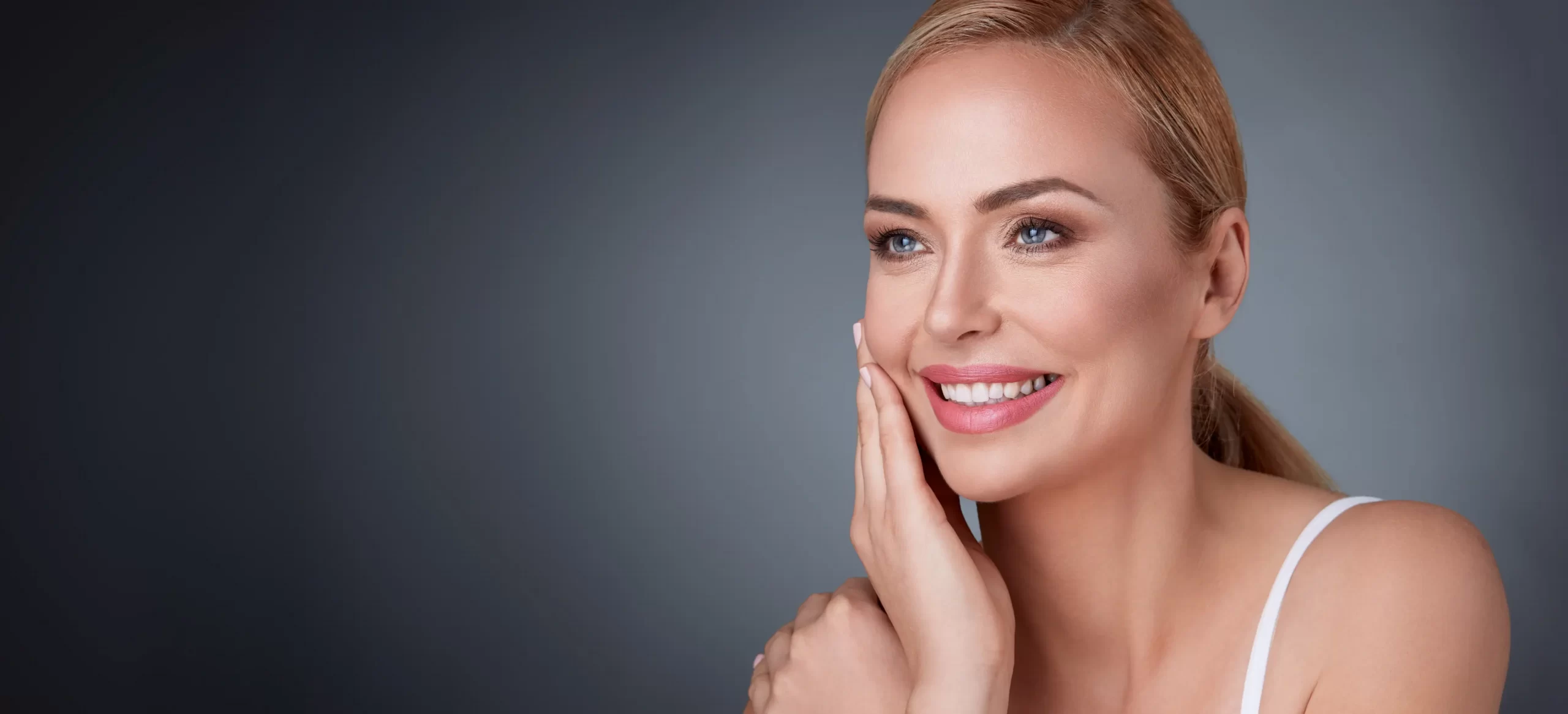 HALO™ HYBRID FRACTIONAL LASER
The Halo laser is a revolutionary hybrid fractional laser. This means that it combines the technology of an ablative and a non-ablative laser. This gives Halo the unprecedented ability to provide separate treatments to the epidermis (outer layer of the skin) and dermis (thick, inner layer of tissue below the surface) in the same treatment spot.
Halo precisely targets years of damage to your skin, and addresses the appearance of:
Discoloration
Sun damage
Visible signs of aging
Uneven skin tone
Enlarged pores
Poor texture
Appearance of fine lines
Appearance of scars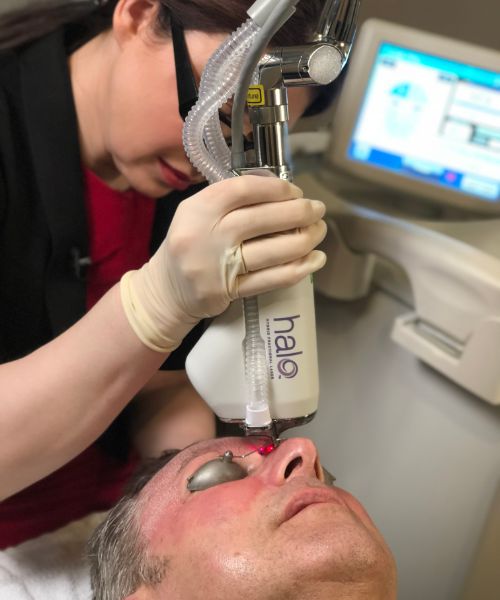 Benefits of Halo Hybrid Laser
Halo provides an unmatched patient experience. The combination of low downtime, amazing results, and an easy, comfortable treatment, makes for extremely happy patients.
Halo laser benefits include*:
Effectively treats pigmentary issues, wrinkles, and pores

Results in just 1 to 2 treatments

Overall, less discomfort than traditional fractional resurfacing

Possibility to wear makeup just one day after the treatment

Faster healing time
Downtime And Recovery of Halo Hybrid Fractional Laser Treatment
Downtime and recovery will depend on the intensity of your treatment. More aggressive treatments will regularly require a longer period of recovery. Swelling, redness, and the feeling of warm skin is commonly felt for up to 24 hours after the treatment. Many patients compare the feeling to having a sunburn. Cold compresses will help reduce discomfort and swelling. Most patients can resume their regular activities 1 or 2 days after the treatment. More aggressive treatments may require 3 to 4 days of downtime.
It is important to note that the use of sunscreen is imperative throughout the healing process and in the months following the treatment.